Life Essentials Merges with Catholic Social Services
Dayton, Ohio (April 1, 2020) – Dayton-based nonprofits Catholic Social Services of the Miami Valley and Life Essentials have completed the final steps of a merger that will mean new resources for both organizations.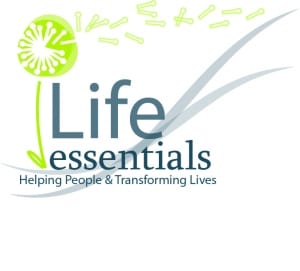 Life Essentials started in 1987 as a volunteer-driven agency called Chums and Choices. More than 30 years later, Life Essentials provides advocacy services in Montgomery and Greene Counties that enable seniors and people living with mental illness to have a greater quality of life. (During the current COVID-19 crisis, services are continuing via telehealth, to maintain safe social distancing for both staff and clients.)
When Life Essentials' Executive Director Linda Roepken announced her retirement to her Board of Directors, they decided to take a strategic look at the organization's future. With the help of a consultant, they concluded that the best option would be to identify a partner organization that would be a good mission fit.
"We were one of several agencies approached by Life Essentials to discuss the possibility of a merger," said Catholic Social Services CEO Laura Roesch. "Once we had that conversation, it quickly became apparent that there was an obvious fit. We already serve more than a thousand low-income seniors every year to help them age in place, so adding guardianship and advocacy is well within our mission and service model. With Life Essentials' Chums program, our agency will also be adding a new focus on those age 50 or older who are living with mental illness."
"I couldn't be happier that Life Essentials is merging with Catholic Social Services," said Linda Roepken. "As a small nonprofit, we've been facing some challenges that are better addressed by an organization with greater capacity. With this merger, there should be no interruption in services for our clients, and there will be an opportunity for Life Essentials to have greater stability and perhaps even future growth."
As of April 1, 2020, Life Essentials has officially become a program of Catholic Social Services.