Our Board of Directors meets every other month, plus two special meetings per year.
Board subcommittees include the Executive Committee, Finance Committee, Pension & Benefits Committee, Audit Committee, Community & Agency Committee, and Development Committee. We also have a special Advisory Council for our Northern Counties service area.
If you are interested in getting involved with Catholic Social Services at the Board or committee level, please contact agency CEO Laura Roesch at (937) 223-7217 for more information.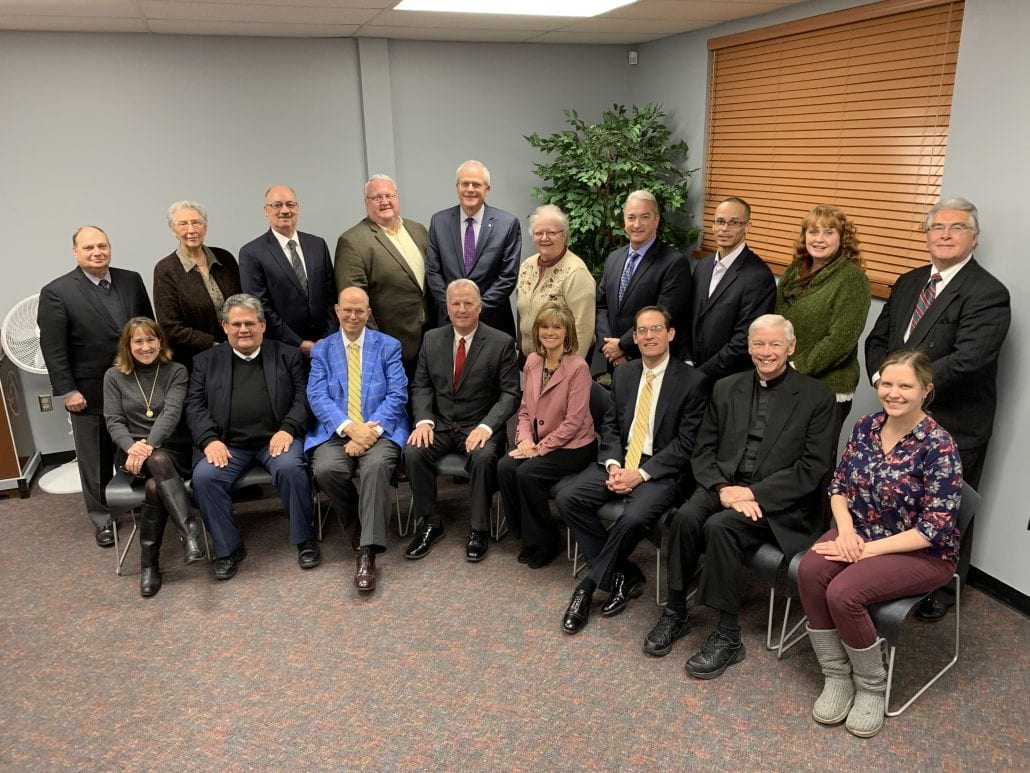 2018-2019 Board of Directors
Sole Member, Archbishop Dennis M. Schnurr
Jody Armstrong
Sr. Carol Bauer
Fr. David Brinkmoeller
Beth Esposito
Richard Ferguson (Chair)
Robert Gauder (Vice Chair)
James Ghory, Jr.
Donald L. Grieshop
Stephen Hall
Marvin Ingram
Ronald McDonald
Tony Ortiz
Sr. Linda Pleiman
Rachel Prindle
David Richard (Secretary)
Beth Savage
Matthew Scarr (Treasurer)
Carolyn Schoeff
Norm Shearer
Richard "Dick" Ferguson is the 2018-2019 Chair of Catholic Social Services' Board of Directors.