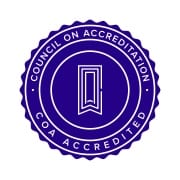 Catholic Social Services of the Miami Valley holds the following accreditations and licensures:
Council on Accreditation (COA)
Certified Ohio Outpatient Mental Health Facility
Licensed by the Ohio Department of Job and Family Services
Approved for Continuing Education by the State of Ohio Counselor, Social Worker and Marriage & Family Therapist Board
Better Business Bureau Accredited Charity



Staff Credentials

The license status of a Social Worker, Counselor, or Marriage and Family Therapist can be verified through the online license look up link provided below.



CSSMV is an agency of The Archdiocese of Cincinnati.
We are also affiliated with:
Area Agency on Aging, PSA-2
Catholic Charities USA
Darke County United Way
Montgomery County Human Services
Ohio Department of Aging
Shelby County United Way
Tri-County Board of Recovery and Mental Health Services
United Way of Auglaize County
United Way of Greater Dayton Area
U.S. Conference of Catholic Bishops
https://cssmv.org/wp-content/uploads/2019/12/COA_CredentialSeal_Purple.jpg
3000
3000
atomic
https://cssmv.org/wp-content/uploads/2020/12/cssmv-logo-2020.png
atomic
2018-04-25 19:22:07
2022-07-19 14:27:54
Credentials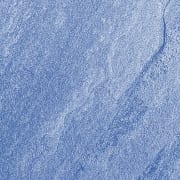 Sole Member, Archbishop Dennis M. Schnurr
Brian Anderson
Jody Armstrong
Cliff Bishop
Allan Crasto
Beth Esposito
Stephen Hall
Mia Kerivan-O'Malley
Tim Pepper
Dennis Percy
Sr. Linda Pleiman
Rachel Prindle
Amy Riegel
Martha-Jeannette Rodriguez*
Brad Roediger*
Norm Shearer
Eli Sperry*
Karen Wendeln
*Joined the Board in 2023
Jody Armstrong is the 2023 Chair of Catholic Social Services' Board of Directors.
Our Board of Directors meets every other month, plus two special meetings per year.

Board subcommittees include the Executive Committee, Finance Committee, Pension & Benefits Committee, Audit Committee, Community & Agency Committee, and Development Committee. We also have special Advisory Councils for our Northern Counties service area and our Life Essentials program.

If you are interested in getting involved with Catholic Social Services at the Board or committee level, please contact agency CEO Laura Roesch at (937) 223-7217 for more information.



https://cssmv.org/wp-content/uploads/2019/10/stone-707175_1920.jpg
1080
1920
atomic
https://cssmv.org/wp-content/uploads/2020/12/cssmv-logo-2020.png
atomic
2018-04-25 18:56:51
2023-05-07 19:10:34
Board of Directors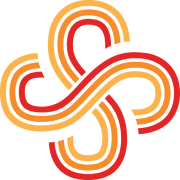 We invite you to view our detailed privacy information by clicking the "Privacy Policy" button on this page. Here are some key points which may be of the greatest concern to you:
Unless you actively provide information about yourself via a form or email link on our site, we do not have any online tools that "harvest" your personal information.
With regard to any personal information you do choose to share with us, we will NEVER sell, rent or share your information without your express permission.
If you fill out a form on the site and provide us with information such as your name and contact information, that data will be used in the context in which you provide it — to update your donor record, to provide you with information, to register you for an event, etc. In some cases, we may add you to our email list so that we can continue to send you information about our agency, but you will always have the option to unsubscribe.
If you use the "Donate Now" page on our site to support us with a financial gift, your credit card information is processed securely by Blackbaud, and we only receive your contact information, the amount of your gift, and any specific designation you may have requested.
Similarly, if you register to attend one of our events and make your payment online, that payment is securely processed by Greater Giving, and we do not store your credit card information.
If you have concerns that are not addressed here or in the document accessible via the Privacy Policy button on this page, please call us at 937.223.7217 or email us at cssmv@cssmv.org.
https://cssmv.org/wp-content/uploads/2020/12/Color-Mark-ONLY.png
582
582
atomic
https://cssmv.org/wp-content/uploads/2020/12/cssmv-logo-2020.png
atomic
2018-04-25 18:22:14
2022-07-19 14:18:19
Privacy Policy

Eckerle Administration Center
922 West Riverview Avenue
Dayton, OH 45402
(937) 223-7217 or (800) 300-2937
General email: cssmv@cssmv.org
Latest News
PASSPORT and Assisted Living Medicaid Waiver Amendments

September 6, 2023 - 8:11 pm

Proposed amendments to Ohio's PASSPORT Medicaid Waiver and Assisted Living Medicaid Waiver, which will be submitted to the Centers for Medicare and Medicaid Services (CMS) for review, have been posted for public comment. The period for public comment on the proposed PASSPORT and Assisted Living Medicaid Waiver Amendments began on August 29, 2023, and is […]
Scroll to top