/
in Auglaize, Available To Residents, Champaign, Darke, Greene, Logan, Mercer, Miami, Montgomery, Preble, Programs & Services, Shelby
/
by Andrea Skrlac
Are you going through interpersonal or emotional challenges that make your daily life more difficult? Our professional counseling team is here to help.

Our counselors can help you deal with depression, anxiety, trauma, behavior issues, relationship problems, attachment issues, grief, domestic violence, adjustment to illness, post-adoption emotions, and many other issues.

We offer professional counseling for individuals, couples and families, and we work with children age 5 and up.



Frequently Asked Questions
What does therapy entail?
The counseling process begins with a short period of assessment that may take up to 2-4 visits. In this time the therapist is becoming familiar with you and your goals and the barriers you are encountering. After this, you and the therapist work together to develop a treatment plan that outlines your goals and the steps we will take to achieve these. In other words, we are asking, "What do you want? And how will we know when you achieve that?" The treatment process may be brief (6-10 sessions), or extend longer if you feel that more work is needed to resolve your problems to your satisfaction.
How long are counseling sessions?
Generally, sessions are held weekly or twice a month, and each session lasts about 50 minutes.
Many people resolve their concerns in a few sessions. Most treatment is short-term with 10 or fewer sessions.
Is this religious-based counseling?
No. Our professional, licensed counselors provide the same type of counseling you would receive at a non-Catholic facility. You do not need to be Catholic — or even Christian — to receive services at our Counseling Centers.
We offer assistance to people in need regardless of religion or ethnic background; we do not proselytize. If your faith is important to you, it's certainly something we can talk about in your counseling sessions, but we won't bring up the subject unless you do.
Do you accept my insurance?
We accept most private insurance as well as Medicaid and Medicare. Please talk with our office staff to see if your plan is accepted. Please check with your insurance provider for the specific details of your plan's coverage.
What if I don't have insurance for mental health care?
We use a sliding scale to make treatment more affordable for those who don't have insurance or whose insurance doesn't cover mental health services.
How do I schedule an appointment?
If you are interested in pursuing counseling at Catholic Social Services, the next step is to call our office. For our Dayton office, call (937) 296-1007 and speak with our office administrator, Shelia Wright-Davis, at extension 2136. To make an appointment at our Sidney office, call (937) 498-4593.
https://cssmv.org/wp-content/uploads/2020/01/13.jpg
3840
5760
Andrea Skrlac
https://cssmv.org/wp-content/uploads/2018/03/CSSMV.png
Andrea Skrlac
2018-05-15 00:27:29
2020-01-16 17:11:28
Professional Counseling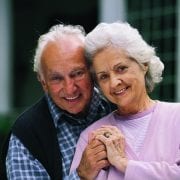 /
in Auglaize, Available To Residents, Champaign, Darke, Greene, Logan, Mercer, Miami, Montgomery, Preble, Programs & Services, Senior Services, Shelby
/
by Andrea Skrlac
MEDICARE SAVINGS PROGRAM (MSP)
& LOW INCOME SUBSIDY (LIS)
Consumers receiving Medicare who have limited income and assets may qualify for Extra Help with the cost of their prescription drugs. The Social Security Administration (SSA) and Medicare work together to provide this extra help through the Low Income Subsidy (LIS) — also known as the Extra Help program.
Prescription drug costs continue to increase. The insurance maze of tiers, generic vs. non-generic, co-pays and donut holes can be confusing. Some consumers skip doses or just stop taking the medicines that their doctors recommend because they simply cannot afford them. Not taking a prescribed medicine or not taking it as directed can lead to additional health problems.
The Medicare Savings Program (MSP) and Low Income Subsidy (LIS) may be the answer for some struggling seniors.
Those who are eligible for the low income subsidy will get help paying for 75% or more of their monthly Part D premium, yearly deductible, and prescription co-payments. They will also have no gap in coverage = No Donut Hole.
Our agency can assist individuals with the application process. The application is completed electronically with the Social Security Administration (SSA).
Contact our Northern Counties office at (937) 498-4593 or (833) 289-0227 for more information.
https://cssmv.org/wp-content/uploads/2018/05/16814854.jpg
630
945
Andrea Skrlac
https://cssmv.org/wp-content/uploads/2018/03/CSSMV.png
Andrea Skrlac
2018-05-10 15:57:07
2018-11-21 20:46:05
Prescription Drug Cost Savings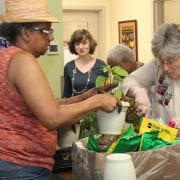 /
in Auglaize, Available To Residents, Champaign, Darke, Family Stabilization & Support, Greene, Logan, Mercer, Miami, Montgomery, Poverty Alleviation Services, Preble, Programs & Services, Shelby
/
by Andrea Skrlac
Our Family Stabilization & Support (FSS) staff coordinate an ongoing series of classes and informational sessions that are free for anyone to attend.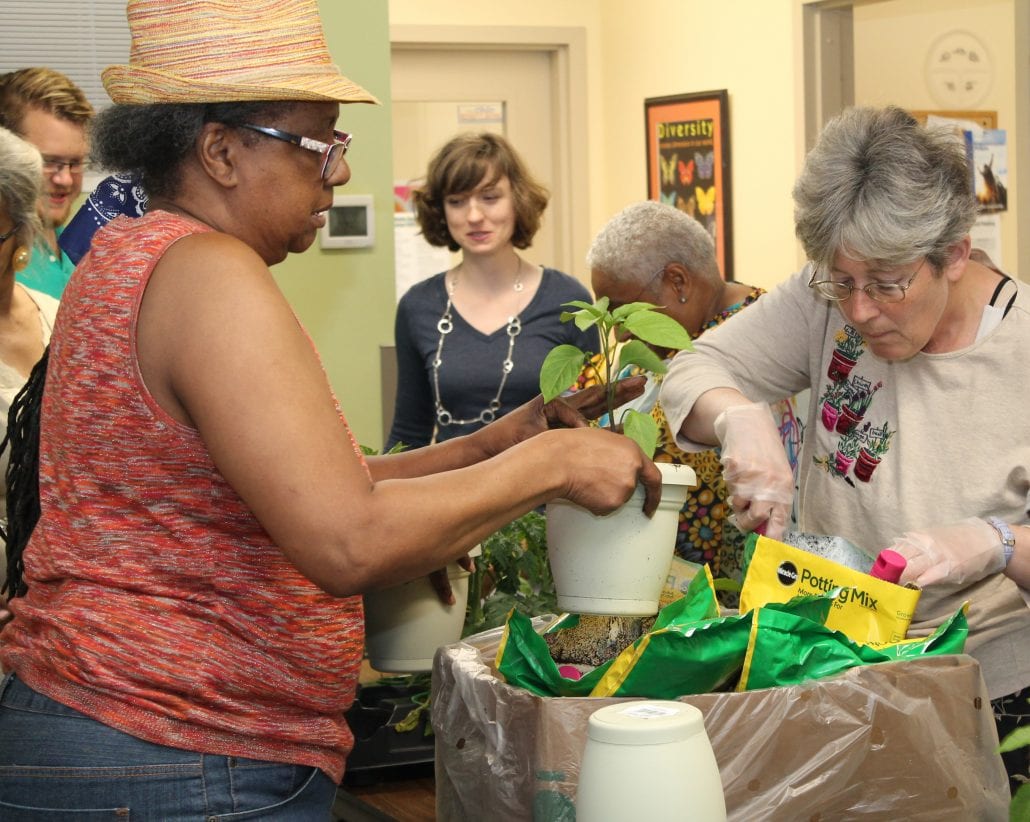 Most sessions focus on wellness and stress management, financial empowerment, health and nutrition. Some are led by CSSMV staff, while others have guest presenters from the Ohio State University Extension Office, Day Air Credit Union, and other community partners. The selection of topics is driven by the interest level of our clients and community members.
Attendance is not limited to CSSMV clients. Other agencies are welcome to share our event schedules with their own clients, and anyone from the general public is welcome to attend any session that's of interest. We only ask that those planning to attend RSVP in advance so we can plan accordingly, and so that we can notify them of any unexpected changes in the class date or time.
Classes offered by other programs within CSSMV, such as Parenting, are also included in our class listings when they are free and open to the public.
https://cssmv.org/wp-content/uploads/2018/05/IMG_3406-cropped.jpg
2848
3568
Andrea Skrlac
https://cssmv.org/wp-content/uploads/2018/03/CSSMV.png
Andrea Skrlac
2018-05-03 19:07:16
2019-07-05 18:06:16
Free Classes & Info Sessions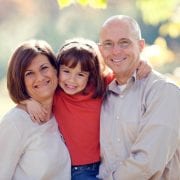 /
in Auglaize, Available To Residents, Champaign, Darke, Greene, Logan, Mercer, Miami, Montgomery, Preble, Pregnancy & Parenting Services, Professional Counseling, Programs & Services, Shelby, Specialized Counseling
/
by atomic
Adoption is a life-long process and each adoption is unique and special. Catholic Social Services of the Miami Valley offers expertise in adoption services including general adoption information and post-adoption services. We also support adoptive families through the Safe Counseling program, educational programming, and support for adoptees.
Whether you're pregnant and considering making an adoption plan, you're an adoptee looking for information on your birth family, you're looking for information about how to adopt a child, or your family includes an adopted child, we have expertise to assist you. The CSSMV counseling program is available to adult and child adoptees and their families.
Our family includes an adopted child
Our counseling team has expertise working with adoptive families as they go through the adoptive family life cycle. To learn more about these stages and how CSSMV can help address some of the unique challenges faced by adoptive families, please CLICK HERE.
Some adopted children have difficulty developing an attachment to their adoptive families. In extreme cases, they may be diagnosed with Reactive Attachment Disorder, or RAD. Catholic Social Services' Safe Counseling program can help. CLICK HERE for more information.
I want to adopt a child
We can give you information about open, confidential, and identified adoption options, as well as explaining what to expect from both emotional and logistical/legal perspectives.
We work with Adoption Circle, a private, non-profit, Ohio-licensed adoption agency, and can also connect you to other community resources.
I was a client or adoptee in CSSMV's adoption program
CSSMV maintains records for all finalized adoptions that used our adoption placement services.
If you are an adoptee, a birth parent, or an adoptive family whose legal adoption was finalized through CSSMV, we can help you access information from your records.
For assistance, please call (937) 223-7217.
https://cssmv.org/wp-content/uploads/2018/05/IMG_3607b-cropped.jpg
3372
4500
atomic
https://cssmv.org/wp-content/uploads/2018/03/CSSMV.png
atomic
2018-04-25 20:51:40
2019-10-16 18:29:15
Adoption Support Services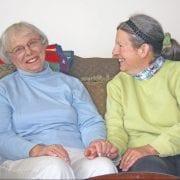 Many older adults just need companionship. Some live alone and away from family, which can be difficult at times. Others are being cared for by spouses or family members. For these seniors, we have two outreach programs:  the Senior Visitor Service and the Caregiver Relief Service.

The Senior Visitor Service introduces a trained volunteer to a socially isolated senior who lives alone or is homebound. With oversight and support from a social worker, a Senior Visitor is assigned to a specific client and makes a personal weekly visit and/or regular friendly phone calls. Routine visits of about two hours provide time for the creation of a lasting friendship. Volunteers can assist with small tasks such as watering plants or writing letters, or simply spend time together listening to music, watching a movie or television show, or playing cards or games.

The Caregiver Relief Service offers temporary in-home support to help spouses or family members who care for dependent elderly adults at home. A trained volunteer offers a regular three to four hour respite period, a break during which a caregiver can relax, visit friends, go shopping, or do other activities to relieve stress. The trained volunteer can provide companionship, supervision, meal preparation, and some personal care.



Frequently Asked Questions
Do I need a referral to access this service?
Referrals for the Senior Outreach Program are accepted from friends or family members, churches, home health agencies and community partners. Self referrals are also encouraged.
What are the first steps to signing up?
To begin the process of arranging for the in-home visiting service, a Catholic Social Services social worker will make an initial home visit to personally explain the program, assess the need for assistance, and confirm eligibility. Families and individuals served will be asked to verify that they agree to have a visitor in their home, sign a wavier of liability and provide information necessary for quality service. The information shared is kept confidential.
Who are the people making the visits?
The Senior Outreach Program relies on volunteers who are willing to give the gift of time. Volunteers are expected to successfully complete an orientation program and provide an hour or more a week to offer companionship and support to an isolated senior and/or the caregiver. A volunteer is asked to make a 12-month commitment once a match is made with a specific senior.
Orientation sessions and background checks are arranged through Catholic Social Services. Anyone failing the background check cannot become a volunteer. Approved volunteers receive oversight and support from a social worker from Catholic Social Services.
https://cssmv.org/wp-content/uploads/2018/05/Hellmundrevision-e1525967150680.jpg
2459
3275
atomic
https://cssmv.org/wp-content/uploads/2018/03/CSSMV.png
atomic
2018-04-25 20:47:57
2018-11-21 16:49:52
Senior Outreach
/
in Auglaize, Available To Residents, Champaign, Darke, Greene, Logan, Mercer, Miami, Montgomery, Preble, Professional Counseling, Programs & Services, Shelby, Specialized Counseling
/
by atomic
From the moment of birth, when a baby struggles to find the first breaths of life, the people and the environment surrounding the child are important to his or her survival. When a child's birth or early developmental experiences are filled with problems, behavioral issues can arise and begin to magnify as the child grows. A child who has endured trauma may develop an attachment disorder. Children who have been abused or neglected and/or had multiple foster care placements prior to adoption are particularly "at risk" of developing attachment and bonding difficulties.
Conventional parenting, standard school discipline or traditional outpatient therapy are often less than effective for "hard-to-reach" children with an attachment disorder. These children and their families need help, and it is available through Catholic Social Services of the Miami Valley's SAFE Counseling program.
SAFE Counseling is designed to treat children and to educate parents of children who exhibit signs of an attachment disorder. SAFE Counseling offers help to parents of children who have serious issues that seem unsolvable.
Attachment therapy is an integrated treatment approach that uses elements of cognitive-behavioral, object relations, family and psychodynamic therapies to facilitate child-parent bonding and to measure feedback. In conjunction with these therapies, holding therapy is used to establish a safe place with safe people in which the child can safely talk about and experience the painful issues of the past.
The program seeks to jump start the attachment cycle aborted as the result of the child's earlier trauma. SAFE believes it is essential to break through barriers of trauma before a child can develop healthy interpersonal relations built on trust. SAFE counseling aims to begin the attachment and healing process for the child and the adoptive or current family.
https://cssmv.org/wp-content/uploads/2018/05/A-DSC_3059.jpg
3012
4512
atomic
https://cssmv.org/wp-content/uploads/2018/03/CSSMV.png
atomic
2018-04-25 20:45:01
2018-05-16 19:09:18
SAFE Counseling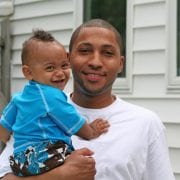 Teen Parents Learn can help you stay in school while you're pregnant. find services & resources for a healthy pregnancy. return to school after your baby is born. balance the demands of going to school and being a parent. graduate from high school and get your diploma. learn to take care of your child...and yourself. become a terrific parent.
Teen Parents Learn is designed to help young parents complete high school and graduate with their diplomas. We work with pregnant and parenting teens who are still in school, as well as with those who left school as teen parents and are now ready to work toward high school graduation.
Our Family Life Coaches provide these young moms and dads with parenting education as well as the skills and support they need to stay in school and/or complete their high school education. We provide support as they overcome obstacles and become successful parents, while encouraging them to graduate.
The Teen Parents Learn program launched in the summer of 2017 through a collaboration among Catholic Social Services, Lifestages Centers for Women, the Good Samaritan Hospital Foundation, LifeSkills High School, and the Montgomery County Educational Service Center. As part of Montgomery County's priority for improving graduation rates for teen parents, our program goals include increasing student attendance rates in school, decreasing school dropout rates, and reclaiming youth who drop out of school because of challenges related to pregnancy or parenting.
https://cssmv.org/wp-content/uploads/2018/05/iStock-112005182-lt.jpg
1800
2700
atomic
https://cssmv.org/wp-content/uploads/2018/03/CSSMV.png
atomic
2018-04-25 20:41:38
2018-05-15 23:05:02
Teen Parents Learn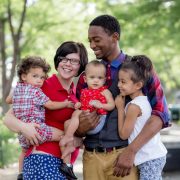 Resources offered through ParentLink include:
ParentLink is the name for our "family" of pregnancy and parenting support programs for mothers and fathers. We provide home-based parenting education, supportive encouragement, and access to both group and one-on-one supports.
ParentLink offers participation incentives and provides opportunities for parents to meet and share the commitment of being loving and caring parents. If you're expecting a child or if you're the parent of a child who's not yet school-age, this free program may be right for you.
Catholic Social Services' home visiting services include:
Home-based parenting preparation and education incorporating the Nurturing Parenting curriculum
Assessment of your individual needs
Setting parenting and personal goals
Support and advocacy to help you meet your goals and gain skills and knowledge to become a nurturing parent
Career development support
Referrals to the local network of helping services
ParentLink services are available to mothers and fathers, regardless of whether you're living together as a couple or co-parenting from separate households.
https://cssmv.org/wp-content/uploads/2018/02/IMG_1375.jpg
853
1280
atomic
https://cssmv.org/wp-content/uploads/2018/03/CSSMV.png
atomic
2018-04-25 20:40:34
2018-05-15 23:24:02
ParentLink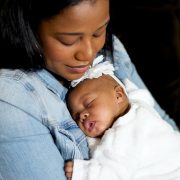 /
in Auglaize, Available To Residents, Champaign, Darke, Greene, Logan, Mercer, Miami, Montgomery, ParentLink, Preble, Pregnancy & Parenting Services, Programs & Services, Shelby
/
by atomic
As a first-time mother, I didn't know anything. I have learned so much here.
We didn't know any other people with babies, so the support group is our way of being with other parents and letting our daughter play with other babies. I really like that!
I like hearing about the baby and other women's experience of their pregnancy and relating it to mine.
One of the more significant outcomes of the program has been the natural bond and subsequent support networks which emerge among the women. Their friendship, created through this shared experience, has made them stronger and more confident in their role as mothers.
Sr. Carol Bauer, SC
Vice President of Mission Effectiveness, Good Samaritan Hospital
In this unique program, CSSMV teams up with Lifestages Centers for Women. While Lifestages offers CenteringPregnancy® group prenatal care, CSSMV's Family Life Coaches provide parenting preparation, nurturing parenting education, home visiting, and community resource case management to help build strong life skills for baby, mom, dad and family.

Mothers Empowered is a wraparound support program, with expectant mothers receiving prenatal care in small groups with others whose due dates are in the same month. The groups meet regularly and include quality prenatal care by medical providers, plus educational and emotional supports. A Family Life Coach from Catholic Social Services is at every meeting, and also encourages parents to participate in one-on-one parenting sessions at their homes.

Prenatal Centering® groups meet monthly at first, and as due dates approach they meet every two weeks. Once the babies are born, CSSMV's Family Life Coaches facilitate ongoing group meetings focusing on peer support and parenting education, as well as ongoing one-on-one home visits.



Mothers Empowered is a partnership among Catholic Social Services, Lifestages Centers for Women, and the Good Samaritan Hospital Foundation.
https://cssmv.org/wp-content/uploads/2018/02/DSC_6101.jpg
854
1280
atomic
https://cssmv.org/wp-content/uploads/2018/03/CSSMV.png
atomic
2018-04-25 20:39:27
2018-05-16 00:42:46
Mothers Empowered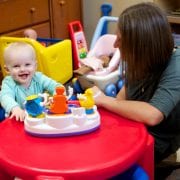 Referral and Application Forms
After going through the Council on Accreditation (COA) review process for the first time in 2017, Erma's House was held up as "a model for other organizations."
In a perfect world, parents would never need to have supervised visitation with their children. But sometimes, in addition to losing custody, parents are deemed — by the courts, safety net professionals, children's services, and sometimes even by themselves — as not being in a good place to spend unsupervised time with their own children.
As these parents work to remediate their personal issues, it remains important for them to retain, and perhaps repair, their relationship with their children in a safe, monitored and judgement-free environment. In Montgomery County, Catholic Social Services' supervised visitation program has been meeting that need since 1997 at Erma's House Family Visitation Center.
Frequently Asked Questions
Why would someone need supervised visitation?
The need for supervised visitation may be due to issues related to divorce or separation, protection or restraining orders between parties, child abuse or neglect issues, safety concerns or other issues where a neutral setting can increase a family's level of comfort or safety. Supervised visitation provides an opportunity for children to maintain relationships with their noncustodial parents while these issues are being resolved.
What services are available at Erma's House?
Located just a few minutes south of downtown Dayton, Erma's House Family Visitation Center offers a warm, friendly atmosphere where children can spend time with their noncustodial parents.
Erma's House was created to assist families who have difficulty interacting in an appropriate, non-threatening manner. This comfortable, home-like setting is a safe, structured, neutral alternative to unsupervised visits. The facility and its "house rules" are structured to provide safety to both the children and the parents/guardians.
Supervised Visits / Parenting Time
Visits between children and their noncustodial parents are closely observed by trained visitation monitors who document activities and who will intervene, if necessary, to ensure the physical or emotional safety of the child.
Supervised Exchanges
Exchanges are for parents who do not require supervised visitation, but who need to be able to make the exchange without interacting with the other parent. The exchange is monitored by a visitation supervisor.
When are these services available?
Erma's House hosts supervised visits on Wednesday and Thursday evenings and on Sunday afternoons. Most visits last one to two hours, and a variety of toys, games and activities are available for families' use during visits.
Supervised exchanges are offered on Wednesday evenings, Fridays and Sundays, every other week.
The scheduling of visitations and exchanges is managed by the staff of Erma's House, with input from the parents/guardians.
Who supervises the visits?
Erma's House has staff, volunteers and interns who are thoroughly trained to monitor and document each visit, as well as to appropriately intervene if necessary. Their primary concern is ensuring the safety and well-being of everyone using the center.
How do families gain access to Erma's House?
To utilize the services at Erma's House, a family must be referred by a third party such as Montgomery County Children Services, a Court Appointed Special Advocate (CASA), a guardian ad litem (GAL), a mental health professional or social worker, or the family or criminal courts.
At least one of the parents/guardians must live in Montgomery County.
How do children benefit from supervised visitation?
It allows the children to maintain a relationship with both of their parents, something that is generally found to be an important factor in the positive adjustment to family dissolution.
It allows them to anticipate the visits without the stress of worrying about what is going to happen, and to enjoy them in a safe, comfortable environment without having to be put in the middle of their parents' conflict and/or other problems.
How do custodial parents benefit from supervised visitation?
You do not have to communicate or have contact with a person with whom you are in conflict or by whom you might be frightened or intimidated. The arrangements can be made by a neutral party, and there does not have to be contact between the parents/guardians before, during, or after the visits.
You can relax and feel comfortable allowing your child to have contact with the other parent, and you can get some valuable time to yourself.
How do non-custodial parents benefit from supervised visitation?
You can be sure that your contact with your children does not have to be interrupted, regardless of any personal or interpersonal problems you may be having.
If allegations have been made against you, which is often the case when supervision is ordered, you can visit without fear of any new accusations because there is someone present who can verify what happened during your time together. When using a professional service like Erma's House, you can also be assured that the supervisors are neutral and objective.
What is the history of Erma's House?
The Montgomery County Child Protection Task Force was convened in 1993 by the Board of County Commissioners in response to the community's growing concern about child protection issues. In February of 1995, their year-long study resulted in a 90-page report titled "A Community That Supports Families and Protects Children." Based on the 56 recommendations in the report, a Child Protection Work Group was formed and began working toward the establishment of a Family Visitation Center.
Enter Catholic Social Services of the Miami Valley. With collaboration and support from community partners such as Miami Valley Hospital, Junior League of Dayton, Montgomery County Domestic Relations Court, Dayton Municipal Court, Montgomery County Juvenile Court, Montgomery County Children Services, the Board of MRDD (now known as the Montgomery County Board of Developmental Disabilities Services), the City of Dayton, the University of Dayton, and other social service agencies, Catholic Social Services was approached to operate the new family visitation center. An advisory board from the community partners was formed to assist in developing policies and procedures, house rules, set-up details, and furnishings.
The intent was to design a program to establish a safe, home-like environment where children could visit with their non-residential parents in an atmosphere conducive to a nurturing interchange between the parent and child.
When Erma's House Family Visitation Center opened in 1997, its home was the building on Brown Street that had housed Womanline, an organization dedicated to counseling and helping women since 1971. (Womanline had moved to a new location.) Nine years later, in August of 2006, Erma's House relocated to the new Catholic Social Services Center for Families at 1046 Brown Street, where it operates today.
944
SUPERVISED VISITS AT ERMA'S HOUSE IN 2017
https://cssmv.org/wp-content/uploads/2018/05/DSC_6448-cropped2.jpg
2647
3550
atomic
https://cssmv.org/wp-content/uploads/2018/03/CSSMV.png
atomic
2018-04-25 20:29:21
2019-02-28 20:58:24
Supervised Visitation

Eckerle Administration Center
922 West Riverview Avenue
Dayton, OH 45402
(937) 223-7217 or (800) 300-2937
General email: cssmv@cssmv.org
Scroll to top