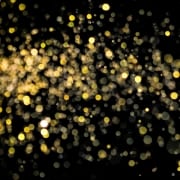 It's an all-day community celebration for Catholic Social Services of the Miami Valley's 100th anniversary, and admission is free! There will be a wide assortment of activities from 10:00 a.m. to 11:00 p.m., so be sure to check out the details below to plan your visit.
If you have questions about our Centennial Celebration that aren't answered here on this site, you can call 937.223.7217 ext.1141 to speak to our event coordinator.
Live Music
Visit the RiverScape Pavilion for live entertainment throughout the day! From 11:00 a.m. to 4:00 p.m., various high school groups and other local talent will take the stage. Starting at 6:00 p.m., we'll have four bands for your enjoyment: Nashville Crush, Stranger, Casino Tight, and Blue Water Kings. Check back on this page for a more detailed schedule of performance times as we get closer to the event.
5K Centennial Run/Walk
This event will start at 10:00 a.m., starting at RiverScape and using the bike path. Registration information will be posted here by late July.
Wiffleball Home Run Derby Tournament
Head over to Don Crawford Plaza (in front of the Dayton Dragons' stadium) for some hands-on fun! We'll have a parent and child competition for a chance to win exclusive Dayton Dragons prizes. There will also be a Celebrity Home Run Derby at 7:30 p.m., followed by an Adult Home Run Derby from 8:30 to 10:00 p.m. Advance registration is not required.
Kids' Fun Area
Visit Don Crawford Plaza for kid-friendly crafts and games from 11:00 a.m. to 4:30 p.m.
Dayton's Biggest Fish Fry
If you've attended area fish fry events hosted by local parishes or schools, you've probably seen one or both of the Dayton area's two main fryer groups: the Corpus Christi Fryers and Hechts' Frying Fish! Well, from 6:00 to 10:30 p.m., we'll have BOTH groups together for Dayton's Biggest Fish Fry!
Catholic Mass in the Ballpark
If you're Catholic, you can head into Day Air Ballpark for a 4:30 Mass that will have some special features and surprises! Check back on this page for more details, coming soon!
Food & Drink
You'll find an assortment of food trucks on Monument Avenue (along RiverScape) and Patterson Boulevard (across from the Dragons' plaza) from 11:00 a.m. to 10:30 p.m.
In addition to beer and soft drinks in the same areas as the food trucks, there will also be a Wine Garden (hours TBA) at RiverScape.
College Football
Worried about missing the big game while you're at our celebration? We'll have a 40-foot outdoor screen and other monitors so you can catch West Virginia vs Oklahoma, Notre Dame vs Wisconsin, and LSU vs Mississippi State.
Become a Volunteer!
We will need many volunteers throughout the day — individuals and groups age 16 and up. For more information, please contact Mike Hoendorf at 937.223.7217 ext.1141.
https://cssmv.org/wp-content/uploads/2021/04/celebrate-06.jpg
2400
3600
Andrea Skrlac
https://cssmv.org/wp-content/uploads/2020/12/cssmv-logo-2020.png
Andrea Skrlac
2021-07-13 19:06:54
2021-07-14 17:18:19
Centennial Celebration on September 25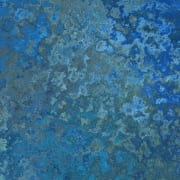 June – October, 2021
This year's Community Training Collaborative Summer Workshop Series offers a total of 15 Continuing Education Units (CEUs). The CEUs are approved for licensed social workers and counselors; others should check their with their appropriate licensing board.
Workshops are offered on the second Friday of the month from June through October. For details about each session, you can go to the registration page or view the printable series brochure.
https://cssmv.org/wp-content/uploads/2021/04/background-2484821_1920.jpg
1353
1920
Andrea Skrlac
https://cssmv.org/wp-content/uploads/2020/12/cssmv-logo-2020.png
Andrea Skrlac
2021-05-07 16:58:45
2021-05-07 17:06:43
The Community Training Collaborative's 2021 Summer Workshop Series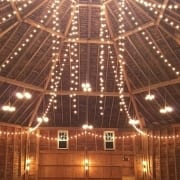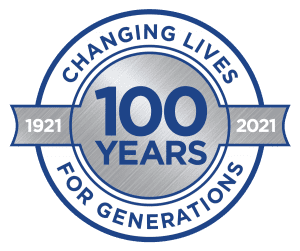 Join us to support the life-changing mission of Catholic Social Services in the Northern Miami Valley and celebrate our 100th Anniversary!
Saturday, August 21, 2021

The Round Barn at Orrmont Farm
https://cssmv.org/wp-content/uploads/2021/03/Orrmont2.jpg
630
1500
Andrea Skrlac
https://cssmv.org/wp-content/uploads/2020/12/cssmv-logo-2020.png
Andrea Skrlac
2021-03-09 14:44:35
2021-07-14 11:45:35
Celebration of Caring on August 21

Eckerle Administration Center
922 West Riverview Avenue
Dayton, OH 45402
(937) 223-7217 or (800) 300-2937
General email: cssmv@cssmv.org
Scroll to top