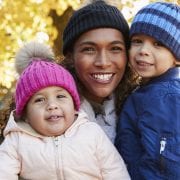 For more information or to register for our parenting classes, call (937) 299-LINK.
We offer an ongoing series of free classes in Dayton that can help you gain the knowledge and tools to become a more confident and nurturing parent. 
Current Offerings:
Nurturing Co-Parenting 101 is offered monthly, as a one-session class that can help you learn skills and techniques for better co-parenting with your child's other parent. For more information, click on the class flyer you'll find on this page.
https://cssmv.org/wp-content/uploads/2018/05/iStock-653071654-mom-w-2-small-kids-med.jpg
2400
3600
atomic
https://cssmv.org/wp-content/uploads/2020/12/cssmv-logo-2020.png
atomic
2018-04-25 20:42:16
2020-05-11 15:42:44
Parenting & Co-Parenting Classes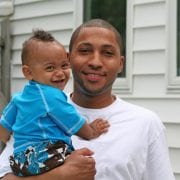 Teen Parents Learn can help you stay in school while you're pregnant. find services & resources for a healthy pregnancy. return to school after your baby is born. balance the demands of going to school and being a parent. graduate from high school and get your diploma. learn to take care of your child...and yourself. become a terrific parent.
Teen Parents Learn is designed to help young parents complete high school and graduate with their diplomas. We work with pregnant and parenting teens who are still in school, as well as with those who left school as teen parents and are now ready to work toward high school graduation.
Our Family Life Coaches provide these young moms and dads with parenting education as well as the skills and support they need to stay in school and/or complete their high school education. We provide support as they overcome obstacles and become successful parents, while encouraging them to graduate.
The Teen Parents Learn program launched in the summer of 2017 through a collaboration among Catholic Social Services, Lifestages Centers for Women, the Good Samaritan Hospital Foundation, LifeSkills High School, and the Montgomery County Educational Service Center. As part of Montgomery County's priority for improving graduation rates for teen parents, our program goals include increasing student attendance rates in school, decreasing school dropout rates, and reclaiming youth who drop out of school because of challenges related to pregnancy or parenting.
https://cssmv.org/wp-content/uploads/2018/05/iStock-112005182-lt.jpg
1800
2700
atomic
https://cssmv.org/wp-content/uploads/2020/12/cssmv-logo-2020.png
atomic
2018-04-25 20:41:38
2020-05-06 17:35:20
Teen Parents Learn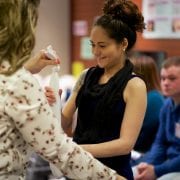 /
in Auglaize, Available To Residents, Champaign, Darke, Greene, Logan, Mercer, Miami, Montgomery, ParentLink, Preble, Pregnancy & Parenting Services, Programs & Services, Shelby
/
by atomic
As a first-time mother, I didn't know anything. I have learned so much here.
We didn't know any other people with babies, so the support group is our way of being with other parents and letting our daughter play with other babies. I really like that!
I like hearing about the baby and other women's experience of their pregnancy and relating it to mine.
One of the more significant outcomes of the program has been the natural bond and subsequent support networks which emerge among the women. Their friendship, created through this shared experience, has made them stronger and more confident in their role as mothers.
Sr. Carol Bauer, SC
Former V.P. of Mission Effectiveness at Good Samaritan Hospital
In this unique program, CSSMV teams up with Lifestages Centers for Women. While Lifestages offers CenteringPregnancy® group prenatal care, CSSMV's Family Life Coaches provide parenting preparation, nurturing parenting education, home visiting, and community resource case management to help build strong life skills for baby, mom, dad and family.

Mothers Empowered is a wraparound support program, with expectant mothers receiving prenatal care in small groups with others whose due dates are in the same month. The groups meet regularly and include quality prenatal care by medical providers, plus educational and emotional supports. A Family Life Coach from Catholic Social Services is at every meeting, and also encourages parents to participate in one-on-one parenting sessions at their homes.

Prenatal Centering® groups meet monthly at first, and as due dates approach they meet every two weeks. Once the babies are born, CSSMV's Family Life Coaches facilitate ongoing group meetings focusing on peer support and parenting education, as well as ongoing one-on-one home visits.



Mothers Empowered is a partnership among Catholic Social Services, Lifestages Centers for Women, and the Good Samaritan Foundation.
https://cssmv.org/wp-content/uploads/2019/08/DSC_9582.jpg
3012
4512
atomic
https://cssmv.org/wp-content/uploads/2020/12/cssmv-logo-2020.png
atomic
2018-04-25 20:39:27
2021-04-30 12:08:30
Mothers Empowered Prenatal Groups

Eckerle Administration Center
922 West Riverview Avenue
Dayton, OH 45402
(937) 223-7217 or (800) 300-2937
General email: cssmv@cssmv.org
Scroll to top