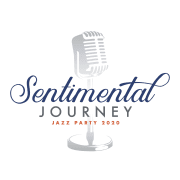 Catholic Social Services of the Miami Valley and the Opus Est Committee invite you to participate in a Sentimental Journey that's sure to engage, inform and inspire you.
This journey takes the form of seven very special featured videos, in which volunteers who are members of our Opus Est Committee interview some of our clients, staff and volunteers to find out what makes our programs so special to those we serve. These videos are available below so you can view and share them.
For many people, the past few months have put parts of their lives on "pause." But the level of need in the community hasn't paused, and neither has Catholic Social Services. Thanks to a dedicated staff that has been willing and able to adapt to new challenges, the agency has continued to forge ahead in providing services to those who need them most. Catholic Social Services' programs are fundamentally about empowerment: giving individuals and families the "hand up" they need to change their own lives for the better.
Our Sentimental Journey concluded with an online celebration from 6:00 to 6:30 p.m. on Friday, November 20. A recording of the celebration is also available for you to view below.
An introduction to the Sentimental Journey with Opus Est Committee Chair Sylvia Tillar.
Featured Video #1: Long-term Tornado Recovery Services
Featured Video #2: Senior Services
Featured Video #3: Erma's House Supervised Visitation Center
Featured Video #4:  Family Stabilization & Support AND Professional Counseling
Featured Video #5:  Life Essentials services for vulnerable adults
Featured Video #6:  Refugee Resettlement
Featured Video #7:  Pregnancy & Parenting Support Services
Sentimental Reflections from Opus Est Committee member Mary Gearhardt.
A limited number of our special hand-made decade rosaries are still available. To find out how you can receive one, please contact Mike Lehner at (937) 223-7217 ext. 1142.
CLICK the play button on the image above to join our LIVE celebration from 6:00 to 6:30 p.m. on Friday, November 20!
Let your friends know about our Sentimental Journey! Use these buttons to share this page via social media or email:
https://cssmv.org/wp-content/uploads/2020/08/CSS-0002-JazzParty2020-LockUp.png
4200
4200
Andrea Skrlac
https://cssmv.org/wp-content/uploads/2020/12/cssmv-logo-2020.png
Andrea Skrlac
2020-08-21 20:43:09
2020-12-21 19:38:07
Sentimental Journey