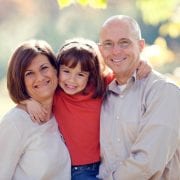 /
in Auglaize, Available To Residents, Champaign, Darke, Greene, Logan, Mercer, Miami, Montgomery, Preble, Pregnancy & Parenting Services, Professional Counseling, Programs & Services, Shelby, Specialized Counseling
/
by atomic
Adoption is a life-long process and each adoption is unique and special. Catholic Social Services of the Miami Valley offers post-adoption services and general adoption information, support for adoptees, and specialized support for adoptive families through our Safe Counseling program.
Whether you're an adoptee looking for information on your birth family, you're looking for information about how to adopt a child, or your family includes an adopted child, we have expertise to assist you. The CSSMV professional counseling program is available to adult and child adoptees and their families, and also offers special expertise in the area of attachment disorders.
Our family includes an adopted child
Our counseling team has expertise working with adoptive families as they go through the adoptive family life cycle. To learn more about these stages and how CSSMV can help address some of the unique challenges faced by adoptive families, please CLICK HERE.
Some adopted children have difficulty developing an attachment to their adoptive families. In extreme cases, they may be diagnosed with Reactive Attachment Disorder, or RAD. Catholic Social Services' Safe Counseling program can help. CLICK HERE for more information.
I was a client or adoptee in CSSMV's adoption program
CSSMV maintains records for all finalized adoptions that used our adoption placement services.
If you are an adoptee, a birth parent, or an adoptive family whose legal adoption was finalized through CSSMV, we can help you access information from your records.
For assistance, please call (937) 223-7217.
I want to adopt a child
We can give you information about open, confidential, and identified adoption options, as well as explaining what to expect from both emotional and logistical/legal perspectives.
We work with Adoption Circle, a private, non-profit, Ohio-licensed adoption agency, and can also connect you to other community resources.
https://cssmv.org/wp-content/uploads/2018/05/IMG_3607b-cropped.jpg
3372
4500
atomic
https://cssmv.org/wp-content/uploads/2020/12/cssmv-logo-2020.png
atomic
2018-04-25 20:51:40
2021-05-07 13:05:48
Post-Adoption Support Services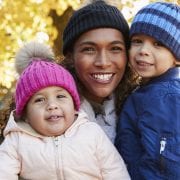 For more information or to register for our parenting classes, call (937) 299-LINK.
We offer an ongoing series of free classes in Dayton that can help you gain the knowledge and tools to become a more confident and nurturing parent. 
Current Offerings:
Nurturing Co-Parenting 101 is offered monthly, as a one-session class that can help you learn skills and techniques for better co-parenting with your child's other parent. For more information, click on the class flyer you'll find on this page.
https://cssmv.org/wp-content/uploads/2018/05/iStock-653071654-mom-w-2-small-kids-med.jpg
2400
3600
atomic
https://cssmv.org/wp-content/uploads/2020/12/cssmv-logo-2020.png
atomic
2018-04-25 20:42:16
2020-05-11 15:42:44
Parenting & Co-Parenting Classes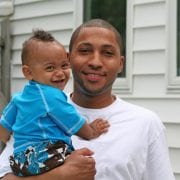 Teen Parents Learn can help you stay in school while you're pregnant. find services & resources for a healthy pregnancy. return to school after your baby is born. balance the demands of going to school and being a parent. graduate from high school and get your diploma. learn to take care of your child...and yourself. become a terrific parent.
Teen Parents Learn is designed to help young parents complete high school and graduate with their diplomas. We work with pregnant and parenting teens who are still in school, as well as with those who left school as teen parents and are now ready to work toward high school graduation.
Our Family Life Coaches provide these young moms and dads with parenting education as well as the skills and support they need to stay in school and/or complete their high school education. We provide support as they overcome obstacles and become successful parents, while encouraging them to graduate.
The Teen Parents Learn program launched in the summer of 2017 through a collaboration among Catholic Social Services, Lifestages Centers for Women, the Good Samaritan Hospital Foundation, LifeSkills High School, and the Montgomery County Educational Service Center. As part of Montgomery County's priority for improving graduation rates for teen parents, our program goals include increasing student attendance rates in school, decreasing school dropout rates, and reclaiming youth who drop out of school because of challenges related to pregnancy or parenting.
https://cssmv.org/wp-content/uploads/2018/05/iStock-112005182-lt.jpg
1800
2700
atomic
https://cssmv.org/wp-content/uploads/2020/12/cssmv-logo-2020.png
atomic
2018-04-25 20:41:38
2020-05-06 17:35:20
Teen Parents Learn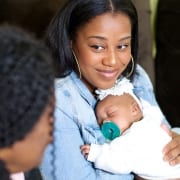 To learn more about the home-based parenting support available to you, please CLICK here.
Taking care of a child can be confusing and difficult. If you're struggling to manage your new life as a parent or parent-to-be, you might benefit from working with a professional family life coach from Catholic Social Services.
Our home visiting services are free and available to young moms and dads. If you're expecting a child or you're the parent of a child who has not yet started kindergarten, you're eligible to participate.
Our goal is to provide education and support to help pregnant and parenting young people gain confidence as you work to raise a healthy, happy child and take care of your own well-being at the same time.
Catholic Social Services' home visiting services include:
Assessment of your individual needs
Home-based parenting preparation and education incorporating the Nurturing Parenting curriculum
One-on-one support as you gain the skills and knowledge to become a nurturing parent
Help with setting and prioritizing parenting and personal goals
Support and advocacy to help you meet your goals
Career development support
Referrals to the local network of helping services
Services are available to mothers and fathers, regardless of whether you're living together as a couple or co-parenting from separate households.
https://cssmv.org/wp-content/uploads/2021/04/DSC_6097.jpg
2837
4250
atomic
https://cssmv.org/wp-content/uploads/2020/12/cssmv-logo-2020.png
atomic
2018-04-25 20:40:34
2021-04-30 12:04:56
Home-Based Support & Education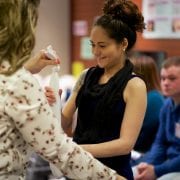 /
in Auglaize, Available To Residents, Champaign, Darke, Greene, Logan, Mercer, Miami, Montgomery, ParentLink, Preble, Pregnancy & Parenting Services, Programs & Services, Shelby
/
by atomic
As a first-time mother, I didn't know anything. I have learned so much here.
We didn't know any other people with babies, so the support group is our way of being with other parents and letting our daughter play with other babies. I really like that!
I like hearing about the baby and other women's experience of their pregnancy and relating it to mine.
One of the more significant outcomes of the program has been the natural bond and subsequent support networks which emerge among the women. Their friendship, created through this shared experience, has made them stronger and more confident in their role as mothers.
Sr. Carol Bauer, SC
Former V.P. of Mission Effectiveness at Good Samaritan Hospital
In this unique program, CSSMV teams up with Lifestages Centers for Women. While Lifestages offers CenteringPregnancy® group prenatal care, CSSMV's Family Life Coaches provide parenting preparation, nurturing parenting education, home visiting, and community resource case management to help build strong life skills for baby, mom, dad and family.

Mothers Empowered is a wraparound support program, with expectant mothers receiving prenatal care in small groups with others whose due dates are in the same month. The groups meet regularly and include quality prenatal care by medical providers, plus educational and emotional supports. A Family Life Coach from Catholic Social Services is at every meeting, and also encourages parents to participate in one-on-one parenting sessions at their homes.

Prenatal Centering® groups meet monthly at first, and as due dates approach they meet every two weeks. Once the babies are born, CSSMV's Family Life Coaches facilitate ongoing group meetings focusing on peer support and parenting education, as well as ongoing one-on-one home visits.



Mothers Empowered is a partnership among Catholic Social Services, Lifestages Centers for Women, and the Good Samaritan Foundation.
https://cssmv.org/wp-content/uploads/2019/08/DSC_9582.jpg
3012
4512
atomic
https://cssmv.org/wp-content/uploads/2020/12/cssmv-logo-2020.png
atomic
2018-04-25 20:39:27
2021-04-30 12:08:30
Mothers Empowered Prenatal Groups

Eckerle Administration Center
922 West Riverview Avenue
Dayton, OH 45402
(937) 223-7217 or (800) 300-2937
General email: cssmv@cssmv.org
Scroll to top