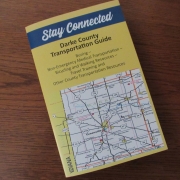 Our RideLink call center links clients to area transportation resources and providers.

RideConnect, our volunteer driver program, uses volunteers to help transport individuals in our community to their medical and non-medical appointments.

Our Mobility Manager partners with area stakeholders to update coordinated transportation plans and impact change with transit providers in our region.



https://cssmv.org/wp-content/uploads/2021/09/Darke-County-Transportation-Guide-scaled.jpg
1920
2560
Andrea Skrlac
https://cssmv.org/wp-content/uploads/2020/12/cssmv-logo-2020.png
Andrea Skrlac
2021-07-28 13:33:52
2023-08-22 18:59:42
Transportation Resources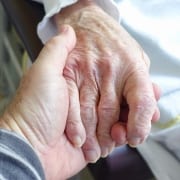 The Life Essentials guardianship program provides support for seniors who have been deemed mentally incompetent and who do not have family willing or capable of making sound decisions for them.

Life Essentials cannot accept referrals from individuals such as family members or neighbors; the program only takes referrals from providers. Persons seeking to get an individual into guardianship are referred on to the Probate Court or to the Volunteer Lawyers Project (VLP) or to the Dayton Bar Association for information and assistance. Life Essentials cannot provide legal advice, nor can we escort applicants to court.

For a guardianship referral to be warranted, the individual must be incapacitated and unable to manage his or her own financial resources and/or unable to make informed medical decisions. A referral form must be completed and there must be a Statement of Expert Evaluation signed by the proposed ward's doctor or psychiatrist.

Life Essentials staff and trained volunteers take on the critical role as guardian, working with their clients to ensure that each individual has the best possible life and lives in the least restrictive environment. Guardians become the advocate and voice for those who are unable to speak for themselves.

In addition to fulfilling the role of guardian, the Life Essentials guardianship program provides support to family members and/or friends who are willing and capable of becoming the guardian for a loved one.



https://cssmv.org/wp-content/uploads/2020/03/PIXABAY-hand-3699825.jpg
3244
3000
Andrea Skrlac
https://cssmv.org/wp-content/uploads/2020/12/cssmv-logo-2020.png
Andrea Skrlac
2020-04-01 18:00:29
2023-06-21 11:24:04
Guardianship Services
/
in Assists Children, Auglaize, Available To Residents, Champaign, Darke, Greene, Logan, Mercer, Miami, Montgomery, Preble, Programs & Services, Shelby, Top Level Program Category
/
by Andrea Skrlac
Are you going through interpersonal or emotional challenges that make your daily life more difficult? Our professional counseling team is here to help.

Our counselors can help you deal with depression, anxiety, trauma, behavior issues, relationship problems, attachment issues, grief, domestic violence, adjustment to illness, post-adoption emotions, and many other issues.

We offer professional counseling for individuals, couples and families, and we work with children age 5 and up.



Frequently Asked Questions
What does therapy entail?
The counseling process begins with a short period of assessment that may take up to 2-4 visits. In this time the therapist is becoming familiar with you and your goals and the barriers you are encountering. After this, you and the therapist work together to develop a treatment plan that outlines your goals and the steps we will take to achieve these. In other words, we are asking, "What do you want? And how will we know when you achieve that?" The treatment process may be brief (6-10 sessions), or extend longer if you feel that more work is needed to resolve your problems to your satisfaction.
How long are counseling sessions?
Generally, sessions are held weekly or twice a month, and each session lasts about 50 minutes.
Many people resolve their concerns in a few sessions. Most treatment is short-term with 10 or fewer sessions.
Is this religious-based counseling?
No. Our professional, licensed counselors provide the same type of counseling you would receive at a non-Catholic facility. You do not need to be Catholic — or even Christian — to receive services at our Counseling Centers.
We offer assistance to people in need regardless of religion or ethnic background; we do not proselytize. If your faith is important to you, it's certainly something we can talk about in your counseling sessions, but we won't bring up the subject unless you do.
Do you accept my insurance?
We accept most private insurance as well as Medicaid and Medicare. Please talk with our office staff to see if your plan is accepted. Please check with your insurance provider for the specific details of your plan's coverage.
What if I don't have insurance for mental health care?
We use a sliding scale to make treatment more affordable for those who don't have insurance or whose insurance doesn't cover mental health services.
How do I schedule an appointment?
If you are interested in pursuing counseling at Catholic Social Services, the next step is to call our office. For our Dayton office, call (937) 296-1007 and speak with our office administrator, Shelia Wright-Davis, at extension 2136. To make an appointment at our Sidney office, call (937) 498-4593.
https://cssmv.org/wp-content/uploads/2020/01/13.jpg
3840
5760
Andrea Skrlac
https://cssmv.org/wp-content/uploads/2020/12/cssmv-logo-2020.png
Andrea Skrlac
2018-05-15 00:27:29
2022-07-27 17:02:13
Professional Counseling