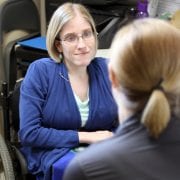 /
in Auglaize, Available To Residents, Champaign, Darke, Greene, Logan, Mercer, Miami, Montgomery, Poverty Alleviation Services, Preble, Programs & Services, Shelby
/
by atomic
Frequently Asked Questions
Do you accept walk-ins?
We only accept walk-ins on Mondays between 10:00 a.m. and 12:00 noon, on a first-come, first-served basis.
We do NOT accept walk-ins for utility assistance; CLICK HERE for more information.
In general, we recommend that you make an appointment so that a case manager can have ample time to spend with you and help you with your needs. This also allows the case manager to plan ahead for your visit, and have relevant information and materials ready for you when you arrive.
Do you provide financial assistance?
The only financial assistance we are able to provide is limited utility assistance through our Neighbors Helping Neighbors program. (CLICK HERE for more information.)
Can you help me create a household budget?
Yes! We believe that financial empowerment is an incredibly important goal for our FSS clients. This may or may not be one of the first steps in your case management plan, depending on your unique situation.
What are "Budget Bucks"?
Individuals who attend our FSS classes, information sessions and other events earn Budget Bucks for each session they attend. You can redeem your Budget Bucks at the "Budget Bucks Boutique" for various household and personal items such as cooking utensils, towels, and jewelry.
The goal of our Family Stabilization & Support (FSS) program is to help our clients escape the vicious cycle of poverty by building on their own strengths and their aspirations for themselves and their families.

Many of the people we serve struggle with unemployment or underemployment, lack of education and job skills, poor health and nutrition, lack of access to transportation, and unstable housing situations. Some have a background of multi-generational poverty, while others have experienced a series of life events that have taken their lives in the wrong direction. Our job is to help them identify and set realistic goals that will allow them to take positive steps toward making a better life for themselves and their families.

Clients who choose to work one-on-one with our FSS case managers might receive help identifying the next steps to improve their employment or housing situation, continuing their education, or learning to set and follow a budget. Our case managers also utilize the Ohio Benefit Bank to connect families and individuals to benefits for which they are eligible. Sometimes for a person who is feeling overwhelmed by problems and challenges, the first step is simply figuring out where to start.

Recognizing that a group setting can sometimes be less intimidating for clients, the FSS team also offers a variety of resource event sessions focusing on topics such as wellness and stress management, financial empowerment, health and nutrition.



Resources offered through FSS include:
https://cssmv.org/wp-content/uploads/2018/05/FSS-Megan-cropped-square.jpg
4000
4000
atomic
https://cssmv.org/wp-content/uploads/2020/12/cssmv-logo-2020.png
atomic
2018-01-16 00:11:39
2022-06-07 15:17:25
Family Stabilization & Support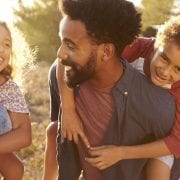 In 2017, with support from Montgomery County Human Services, we launched a pilot program called "Families Forward" at Kiser Elementary in North Dayton. The goal is to provide parents with resources and goal-setting supports that will result in more stable home environments, greater stability in school enrollment and attendance, and improved educational outcomes.
All families at Kiser are invited to participate in the program through family engagement events. Each event features a family-centered activity and a healthy meal provided by The House of Bread. Families are encouraged to continue supporting and engaging in their children's education, and are offered services if they have specific needs.
A full-time Family Advocate engages with parents as they work toward goals for their families and helps them decrease the obstacles that can get in their way. When needed, she also helps them learn about and gain access to community resources like food and clothing pantries and utility assistance programs. She is available to assist with developing a household budget, and can work with them to complete public benefit applications.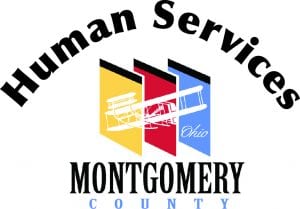 Kiser Elementary was chosen for the pilot because the students and families there are diverse, with over 40% of its approximately 560 students coming from immigrant or refugee families and 33% being English Language Learners. This diversity presents an opportunity for CSSMV to help families who are still adjusting to life in the United States.
A program collaborator, the University of Dayton's Empowering Children with Hope and Opportunity (ECHO), expands the project reach by offering similar supportive services at four urban Catholic schools in Dayton.
https://cssmv.org/wp-content/uploads/2018/04/iStock-639000942-smaller.jpg
1152
1728
atomic
https://cssmv.org/wp-content/uploads/2020/12/cssmv-logo-2020.png
atomic
2018-01-16 00:11:15
2020-12-01 16:15:08
Families Forward at Kiser Elementary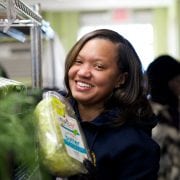 Thanks to our key partners: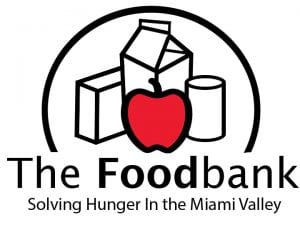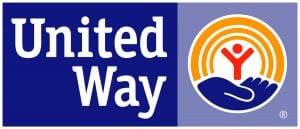 The health and safety of our clients, staff and volunteers are of paramount importance to us. Our Choice Food Pantry in Dayton is open during normal hours, but in order to reduce person-to-person contact as much as possible, we are providing prepackaged boxes of food instead of operating under our normal "choice" model.
Catholic Social Services' Choice Food Pantry is one of the busiest pantries in Montgomery County, serving residents of neighborhoods in west and northwest Dayton with especially high rates of poverty, unemployment and underemployment.
While many food pantries are only open once or twice a week, we are open Monday through Friday mornings to meet the needs of our neighbors experiencing food insecurity. (The only exceptions are major holidays and the first Friday of each month.)
Pantry clients include the working poor, senior citizens, and persons with disabilities. Clients can also access the services of a case manager who can provide information and linkages to other necessary social service programs, and can also provide one-on-one case management through our Family Stabilization & Support program.
Frequently Asked Questions
When is the pantry open?
Our pantry is open on Monday through Friday, from 9:30 to 11:30 a.m.
We are CLOSED on the first Friday of every month, and on major holidays.
How much food do you give people?
Those who are eligible to access our pantry can receive full service once every 30 days. Based on the size of the household, we provide enough food to last for about five days. Emergency food pantries like ours are designed to supplement the food people can purchase for themselves with their own income and other benefits like SNAP.
We do also make fresh produce available on a daily basis, with no restriction on how often clients can come back for just these items.
What if I'm homebound and can't get to the pantry?
If you are homebound, you must send us the following items along with a signed note requesting service and a phone number where we can contact you.
ID for all members of the household — photo ID for adults; insurance cards for children
Proof of your address in one of our service zip codes
Documentation of household income below 200% of poverty level
Call (937) 223-7217 ext.1101 if you have questions about this documentation.
What if I need food, but don't live in your service area?
Area food pantries are designated to serve residents of specific zip codes. If you live in the Dayton area and need to find a food pantry for your zip code, you can call United Way's 24-hour "HelpLink 2-1-1" service, at (937) 225-3000.
What is a "choice" pantry?
Instead of receiving a pre-packaged box or bag of groceries from our pantry, our clients get to select the items they want based on their household size. The "choice" model respects the dignity of the client, and also helps reduce waste, as people aren't taking home food items their families don't like or might even be allergic to.
Where does the food come from?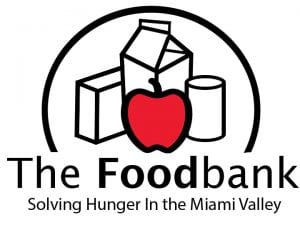 Most of the food we distribute comes to us through The Foodbank. We also receive donations from individuals, families, churches, businesses, schools and other community partners. Because we sometimes have need of items that have not come to us through these sources, we do also supplement our pantry shelves with items purchased through a wholesale source.
Can I volunteer in the pantry?
The Choice Food Pantry relies on many volunteers, and we're always looking for more. We work with both individuals and groups, and volunteer service can be a one-time or ongoing opportunity. Call our volunteer coordinator at (937) 223-7217 ext.1130 for more information.
How many people does CSSMV's pantry serve?
Here are some statistics from 2019:
15,887 unduplicated* clients were served.
6,087 unique* families/households were served.
We made 1,010 service referrals so pantry clients could get additional assistance from other programs or agencies.
*Each client or family/household was only counted once, regardless of the number of times they were served by the pantry.
https://cssmv.org/wp-content/uploads/2018/09/DSC_2859.jpg
2858
4282
atomic
https://cssmv.org/wp-content/uploads/2020/12/cssmv-logo-2020.png
atomic
2017-12-27 21:42:12
2022-05-16 17:18:43
Choice Food Pantry

Eckerle Administration Center
922 West Riverview Avenue
Dayton, OH 45402
(937) 223-7217 or (800) 300-2937
General email: cssmv@cssmv.org
Latest News
Generations Campaign

April 27, 2022 - 7:15 pm

At Catholic Social Services of the Miami Valley's Annual Meeting on April 27, CEO Laura Roesch announced the public phase of a five-year comprehensive campaign inspired by the desire to broaden and enhance the agency's impact as it enters its second century of service. The Generations Campaign will run through 2025, with a total fundraising goal of $10,000,000.
Scroll to top